We Are Hiring!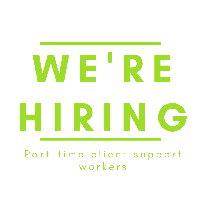 April 15, 2021
NOW Canada is hiring for part-time Client Support Workers in our "Essentials – safe housing" program.
"Essentials" is a recovery program for women and female youth and workers will provide support and supervision in our safe homes during dinner time (4 hour shifts) and overnight sleep shifts.
Human Service Worker or equivalent is required, as well as experience in working with women in recovery.
Please send a cover letter and resume to NOW Canada (Attn. Cindy Nichol) 2970 Tutt Street, Kelowna, BC V1Y 8Z5, or email: [email protected].
We thank all applicants for their interest; however only individual selected for interview will be contacted.