We are excited to announce that we now sell organic teas!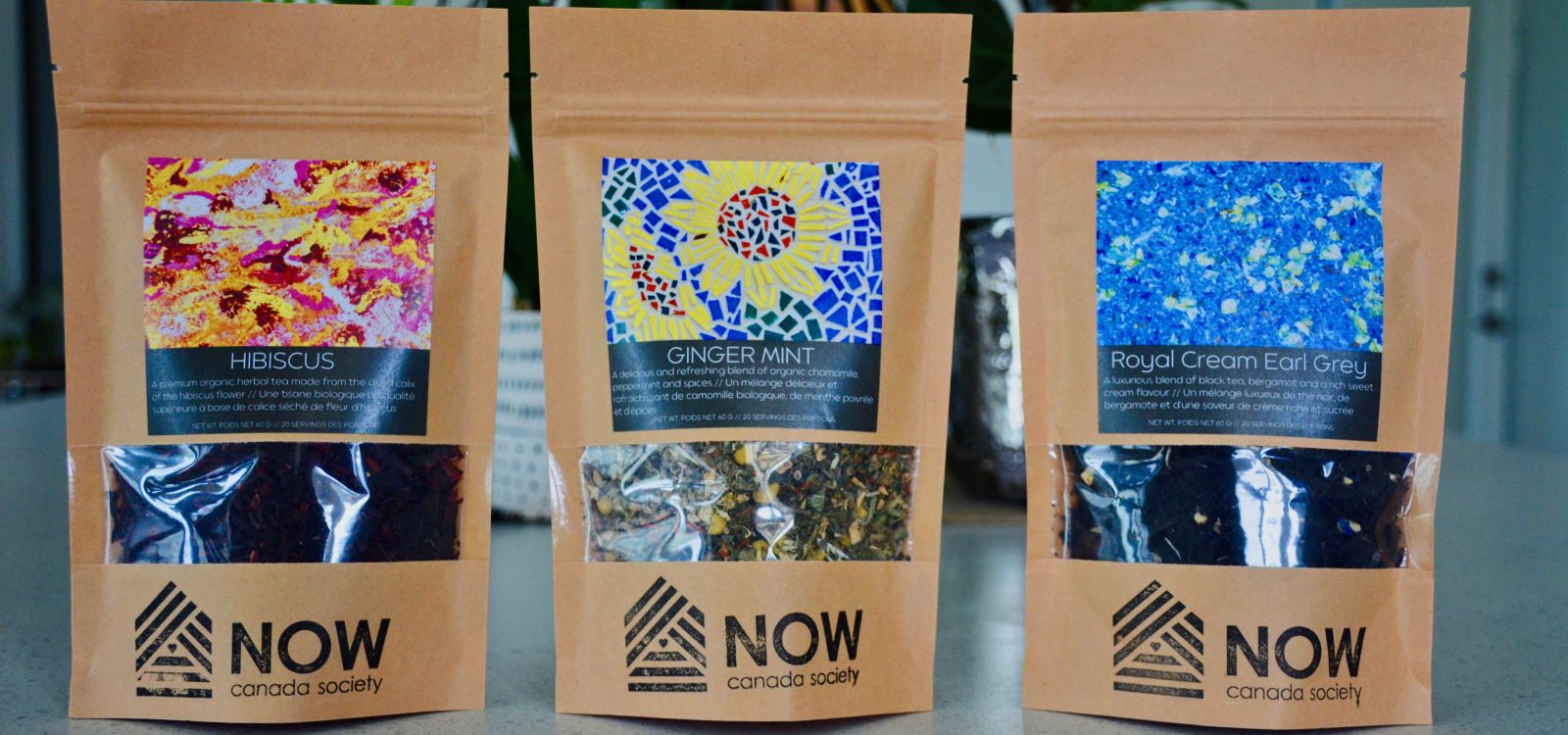 We are excited to announce that we NOW Canada will be selling organic teas!
All of the profits from our tea sales will go towards the programs and services offered in our continuum of care.
We have three teas available:
Royal Cream Earl Grey – A black tea blend with the perfect combination of sweet creamy notes, bergamot flavour and a rich, malty black tea base
Ginger Mint – A delicious and refreshing blend of chamomile, peppermint and spices.
Hibiscus – This premium herbal tea has an intense, fruity, sweet and sour flavour. Made from the dried calix of the hibiscus flower this tea can be enjoyed hot or cold.
All of our teas are organic and sold in 60 gram loose leaf packages with art on the labels beautifully created by clients in our Essentials Program.
Each 60 gram bag of organic loose leaf is $12
If you are interested in purchasing any tea, please send an email to [email protected]